New program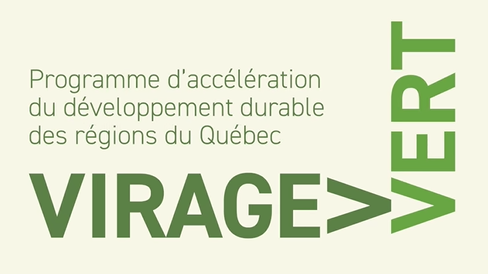 The Virage vert Program
The Virage Vert Program offered by the CAE Memphrémagog is a non-repayable financial contribution aimed at supporting businesses seeking to launch or accelerate their environmentally responsible practices for a greener recovery.
The CAE Memphrémagog has financing solutions for entrepreneurs that are tailored to the different phases of their business development.
It also provides coaching to better support them as they face challenges and opportunities.

Through its Local economic development program, it fosters socio-economic initiatives in its community.
Our territory
To qualify for the CAE Memphrémagog's assistance, the business must be located within the MRC Memphrémagog.
The CAE Memphrémagog serves all seventeen (17) municipalities of the MRC Memphrémagog.
1

Stukely-Sud

2

Eastman

3

Canton d'Orford

4

Saint-Étienne-de-Bolton

5

Bolton Est

6

Austin

7

Saint-Benoît-du-Lac

8

Magog

9

Sainte-Catherine-de-Hatley

10

Ayer's Cliff

11

North Hatley

12

Canton de Hatley

13

Hatley

14

Canton de Potton

15

Canton de Stanstead

16

Ogden

17

Stanstead