Are you looking for guidance for your business projects?
The CAE Memphrémagog is there to guide entrepreneurs in the decisions they have to make at each stage of their business development.
You may speak to a consultant who will study your file and provide you with the best recommendation to improve your business practices, deal with an issue or identify an opportunity.
The wealth of useful and relevant information can also be accessed through the Road to entrepreneurship website.
Exclusive service offering
Financing Structure
At no charge, the CAE Memphrémagog's team of advisors will examine your project's financing structure and make recommendations on how to balance your credit portfolio and improve your chances of securing a positive response.
Potential challenges and opportunities
Financing structure
Strategic insight
By monitoring the financial results of the business and thanks to their analytical mind and wealth of experience, the CAE consultants can identify issues or opportunities that may arise for the entrepreneur.
Fully knowledgeable of the MRC Memphremagog region's funding ecosystem and with a holistic view, the CAE consultants can create a balanced financial package that will help achieve the company's growth objectives and to reassure the entrepreneur and the various lenders.
By talking with the entrepreneur and thanks to their broad range of relevant expertise, the CAE consultants can guide the entrepreneurs toward the strategic decisions they will need to make at each stage of growing their business.
In 1996, the CAE Memphrémagog granted us a loan to buy our first truck. They believed in the viability of our project and the rapid growth of our business proved them right.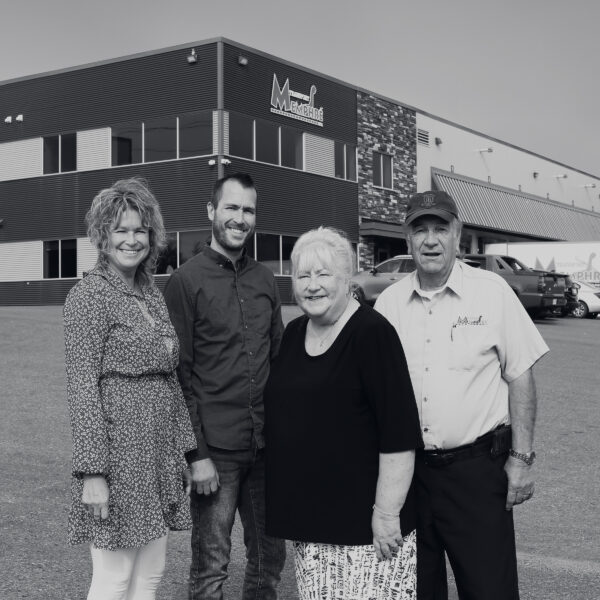 My strengths are in manufacturing, so I benefited considerably from the CAE's expertise and advice in monitoring my financial statements.