New : The Virage vert Program
The Virage Vert Program offered by the CAE Memphrémagog is a non-repayable financial contribution aimed at supporting businesses seeking to launch or accelerate their environmentally responsible practices for a greener recovery.
The Government of Canada, represented by Canada Economic Development, contributes to this initiative through the Regional Economic Growth through Innovation (REGI) - Jobs and Growth Fund (JGF) program.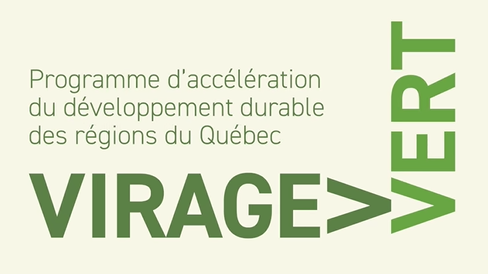 Details
All activity sectors are eligible;
The program is intended for businesses with fewer than 200 employees;
The project must be strategic for the company's recovery;

It must have measurable economic benefits;
It must have measurable environmental benefits;

The project must be carried out by a specialized resource external to the business.
Examples of eligible projects
Optimization of waste management
Optimization of energy consumption and efficiency
Carbon assessment
Analysis of greenhouse gas reduction potential
Analysis of a product's life cycle
Eco-design
Optimization of freight transportation
Responsible sourcing
Sustainable business models
The amount of the non-repayable financial contribution will be adapted to the project submitted:
A maximum contribution of 85% of the total cost of the project, for a project under $10,000;
A contribution to be determined for large-scale projects.