You are between 18 and 39 years old and are seeking financing for your business project?
Understanding that access to the necessary capital for a project is not readily available, Youth Strategy Funding offers financial assistance in the form of a personal loan that can be used as a down payment to acquire, start, modernize or expand a business.
You may speak to an Advisor who will study your file and provide you with the best recommendation to maximize your financing structure.
Financing program
The Canada Economic Development Youth Strategy Fund's main objective is to support young entrepreneurs in the realization of their various business projects.
Financial assistance is provided in the form of term loans as follows:
$5,000 to $25,000 per entrepreneur, to a maximum of $30,000 if there are two eligible entrepreneurs for the same project;
Financial assistance in the form of a personal loan;
With an interest-free period of 24 months;
With a six-month capital remission vacation;
With a target amortization period of five years and a maximum of seven years;
An application fee of $150 is payable at the time of application and an annual monitoring fee of $150 is payable starting in the second year.
The project must meet the following criteria:
The project must be on the territory of the Memphremagog MRC;
The entrepreneur must be between 18 and 39 years of age;
The entrepreneur must be the owner or majority shareholder of the business or have decision-making power, alone or jointly with other partners;
The entrepreneur must use the amount obtained as a down payment in the form of capital or an advance to a shareholder.
Without funding from the CAE Memphrémagog, we would have partnered with investors and may likely have been compelled to part with the artisanal, family aspect of our business.
Ketsia Curvers et Marc-Antoine Julien Gratton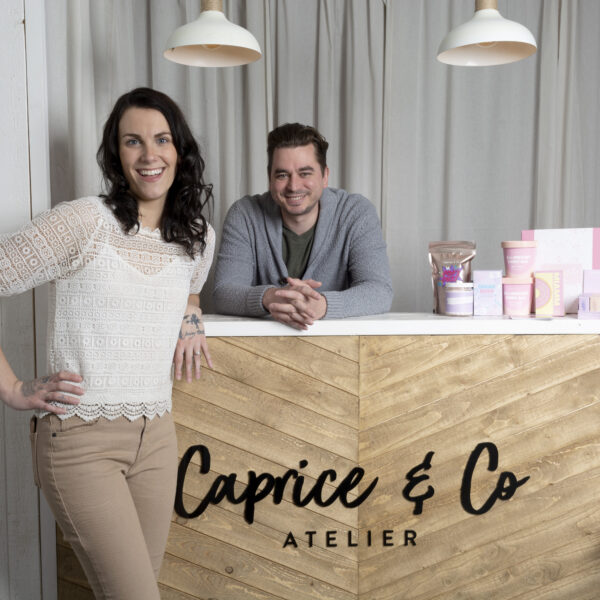 Ketsia Curvers et Marc-Antoine Julien Gratton