Customized financing
The CAE Memphrémagog offers financing solutions that are customized to suit the various stages of the entrepreneur's project development.
From start-up to succession, through expansion or growth projects, the CAE Memphrémagog's Capital Local Fund proposes a variety of loans that are tailored to the needs of entrepreneurs.
The CAE Memphrémagog is supported by Canada Economic Development and its Community Futures Program.
Recognizing that young entrepreneurs don't always have the funds necessary for their projects, the Youth Investment Program provides financial aid by way of a personal loan that can serve as a down payment to acquire, start-up, modernize or develop a business.
Financing programs
Programme stratégie jeunesse
programme FARR-PDC Phase 2
Le programme :
Un prêt pour répondre aux besoins de fonds de roulement de 5,000$ à 40 000 $;

o Le besoin d'aide doit porter uniquement sur les pressions financières immédiates (ponctuelles), sur les liquidités (fonds de roulement pour les PME ou besoin de trésorerie pour les OBNL) et doit être une conséquence de la COVID-19;
o Le besoin d'aide doit porter sur un maximum de 6 mois;
o L'aide ne peut servir pour des besoins associés à la préparation de la relance;

Un congé d'intérêt jusqu'au 31 décembre 2022;
Un moratoire de versement en capital jusqu'au 31 décembre 2022;
Une partie du prêt non-remboursable de 25% si le prêt est remboursé complètement avant le 31 décembre 2022;
Un taux d'intérêt équivalent au taux de base de la Banque du Canada pour des prêts commerciaux + 3% à compter du 1er janvier 2023 et jusqu'à échéance sur le solde du prêt à ce moment.
Selon le cas, le client aura cinq ans ou au maximum jusqu'au 31 décembre 2025 pour rembourser la totalité du prêt.
La clientèle visée :
Entreprises manufacturières et de services à valeur ajoutée ayant un chiffre d'affaires de moins de 250 000 $;
Entreprises en démarrage (autres que dans les secteurs manufacturier et de services à valeur ajoutée);
Entreprises ayant une masse salariale annuelle de moins de 25,000$
Entreprises touristiques nécessitant un financement de 40 000 $ et moins;
Commerces de détail, services de proximité, services professionnels et de santé (p. ex. : restaurant, boulangerie, dépanneur, salon de coiffure, maison funéraire, nettoyeur, concessionnaire automobile, magasin à grande surface, services comptables ou juridiques, dentiste, services immobiliers);
Entreprises d'économie sociale (tous secteurs);
Entreprises agro-alimentaires et produits du terroir;
Travailleurs autonomes et entreprises individuelles (tous secteurs).
L'entreprise ne doit pas avoir eu accès à d'autres programmes du gouvernement fédéral.
Faire une demande :
Afin de confirmer votre admissibilité et de faire une demande, vous devez
formulaire à télécharger
L'enregistrer sur votre ordinateur;
Et le faire parvenir au CAE Memphrémagog en pièce jointe à un courriel à l'adresse : info@caememphremagog.ca
Sur réception de votre formulaire et de vos documents, un conseiller du CAE Memphrémagog débutera l'analyse de votre dossier, en validant tout d'abord votre admissibilité.
Dès que votre admissibilité est confirmée, une confirmation vous sera envoyée.
Dès que l'analyse de votre dossier sera complétée, un conseiller du CAE Memphrémagog communiquera avec vous afin de vous informer des étapes suivantes.
Merci de faire confiance à l'équipe du CAE Memphrémagog.
The CAE's advisor understanding of the industrial sector has played a significant role in reducing the stress of growing our business.
Alec van Zuiden
Zen Metal Technologies Inc.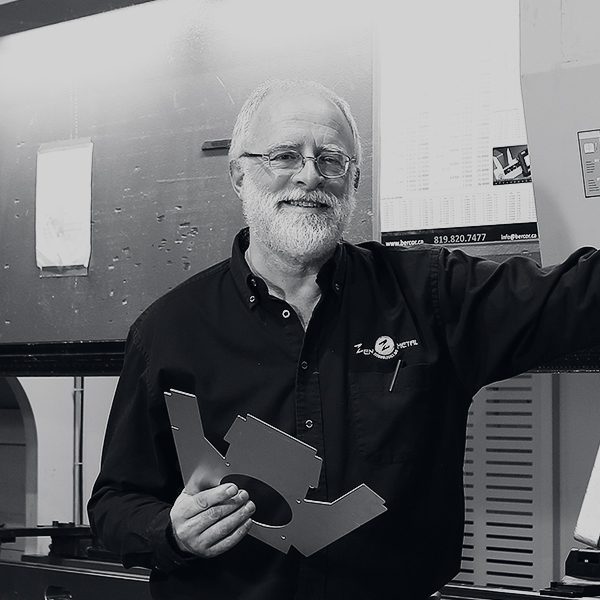 Alec van Zuiden
Zen Metal Technologies Inc.
The advisor listened to us and believed in us. We were provided with working capital to carry out our projects, which at that time were utterly "virtual".
The advisor made an in-depth analysis of my project and assessed the risks by considering my projections and fixed assets. Therefore, I now have the leverage necessary to ensures the growth and prosperity of my business.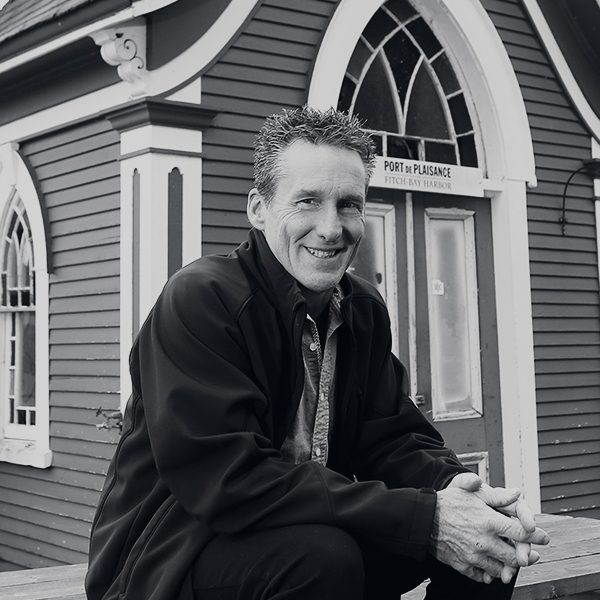 1
Properly define your project
2
Contact us and make an appointment
3
Meet a member of our team